Quadro coffee table by Utopia
modular coffe table

model:  Quadro table
designer: Fabio Carlesi
producer: Utopia Workshop
country: Norway
period: 2019
width: cm. 70
depth: cm. 70
height: cm. 23(25) / 29 (31) / 40 (42)

---
The idea of Quadro stems from the need to create a rational modular system, based on a single module. Taking cues from the Italian modular systems of the 60s, but with a distinctive Nordic look and elements pointing to postmodernism and contemporary design; Quadro is a flexible, reconfigurable and high quality system.
Quadro system consists of square modules that can form armchairs, sofas, daybeds, poufs, coffee tables, seating areas, and more.
The coffee table is available in oiled solid oak, black lacquered steel bolt and a reversible black laminate panel on one side and white on the other.
The end of the feet, in wood, is of two types: "A" cylindrical (increases the height by 2 cm) and "B" rounded (standard height).
Two modules can be attached together with a single joining foot.
On request, it can also be manufactured in walnut. In addition the laminate panel can be replaced with other materials: such as marble, granite, slate or glass. Estimate on request.
Quadro can be disassembled and can be sent flat packed.

by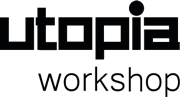 CUSTOMIZED PRODUCT
Delivery 1-2 weeks.
Displayed in our shop.
kr7,900.00 – kr8,190.00